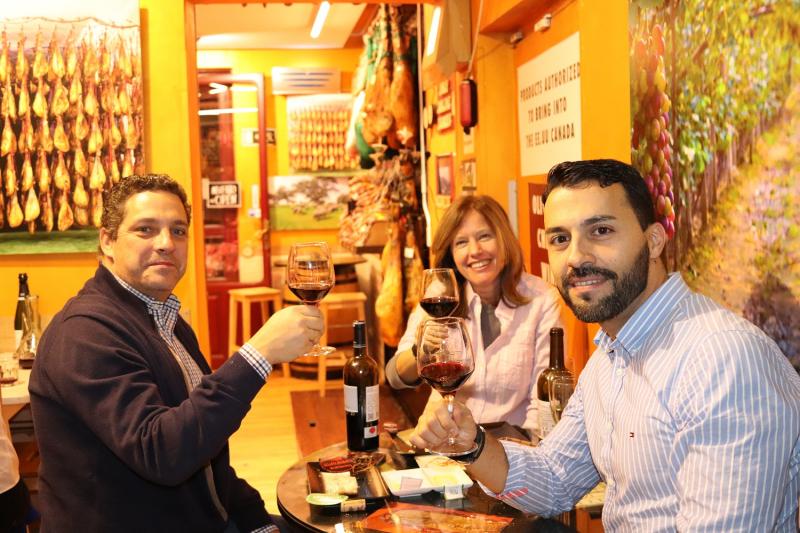 Spanish Wine & Local Cheeses Tasting
Detta är en helt ny produkt i vårt sortiment som du redan nu kan boka biljetter till - information på svenska kommer att finnas tillgänglig snart.
Enjoy a delicious tasting session central Madrid! You visit a classic spanish restaurant, where you taste glasses of rosé, white and red wine. A local guide is with you, providing knowledge about this type of gastronomy, while you enjoy the delicious wine. With this experience comes different sheep-, cow- and goat-milk cheeses, which contains the right amount of savoriness to go perfect with the wine!
Vad ingår i priset?
- Five glasses of wine: Two reds, two whites and one rosé.
- Spanish cheese tastings.
- Gastronomy-specialist local guide.
- Guided visit to to a classic Spanish restaurant.
Vägbeskrivning
Spanish Wine & Local Cheeses Tasting
Adress
Plaza de Isabel II 28013 Madrid